"Queen" of Bollywood is none other than Kangana Ranaut. She surprised us with her day to day changing fashion. From her photoshoots to the events, she has always appeared as the biggest fashion icon with a twisted fashion sense.
Have you ever tried wearing a saree with shoes? Or have you ever visited any event in Barbie doll frock? If yes, then good but if no then let me tell you that you are lagging behind in fashion.
Let's have a look at how she experiments with her attire. And there is literally anything that she can pull off.
1. Saree with shoes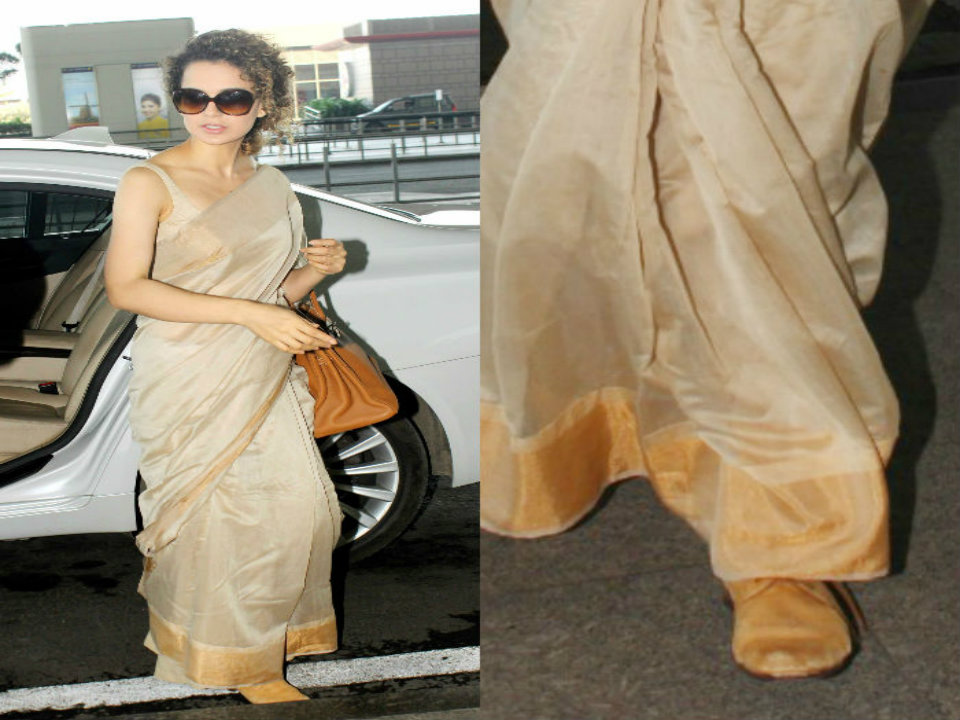 Kangana has proved that you can wear saree while traveling and pair it with shoes. Because shoes will help you walk comfortably. According to Kangana, it is the easiest outfit and also a very comfortable outfit to wear. The matching shoes with her plain silk saree are one of the coolest things about this outfit.